And I'll say it again, I really want our next project to be tiling our kitchen backsplash.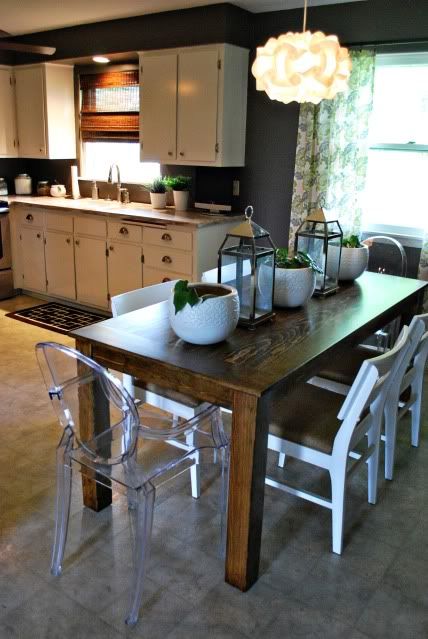 This pic isn't the most current, but you can at least see the space a little bit. : )
I don't anticipate it being a difficult project, so I really don't know why we haven't bit the bullet and done it! All we want is a simple subway tile pattern that should be pretty easy and inexpensive as well. A-men!
I've saved a couple photos in my inspiration folder that make me giddy when I see them.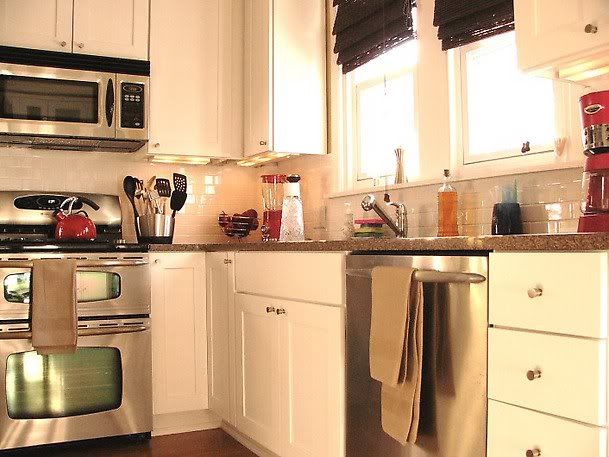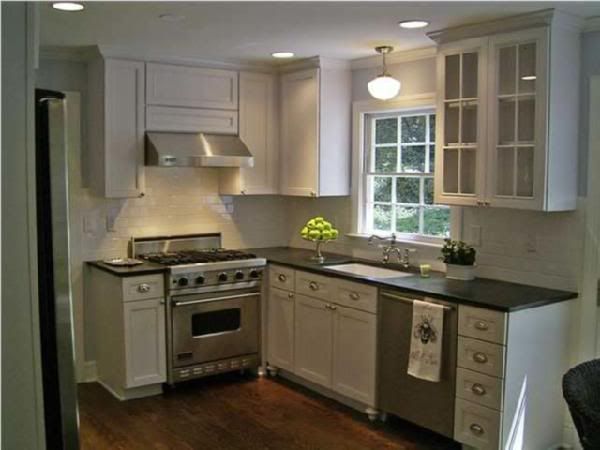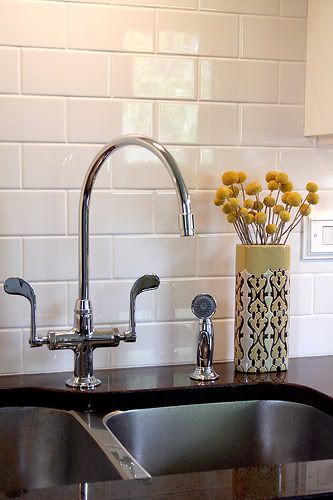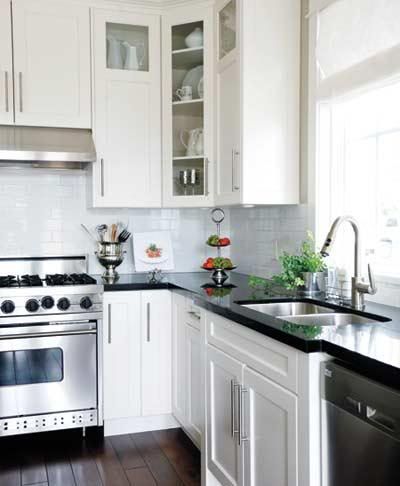 And, aren't the floors in this last photo yummy? They are my inspiration for our next BIG project that we
won't
tackle ourselves. I absolutley cannot wait for that transformation. Mmm, hmmm! I'm ready to say goodbye to our 1960s orange hardwoods!
The tiling though---I think that may be a project Dave and I could actually tackle on our own! We'll shall see. Wish us luck.
xoxo