A couple months ago I
posted about this sofa
that I found, once again, through Craigslist for $45! I knew I had to have it and what I wanted to do with it.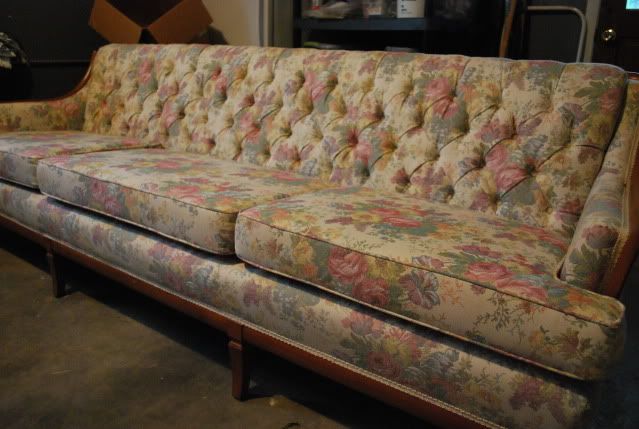 Some people think I am crazy for wanting a white sofa, but it was truly the only color I wanted. I was able to find a natural
linen-esqe fabric via Sunbrella
and their indoor/outdoor fabric line. Since the fabric is constructed for outdoor use it boasts claims of super high durability and stain resistance.
We've had it for a month or so now and am pleased to report that it is holding up quite well. I am noticing more dog hair on it, which was expected, but it's nothing a little lint roller action can't remedy.
I can't wait to show you the rest of the room and some of the other projects we've been working on to bring it all together. As always, stay tuned and thanks for reading! : )
xoxo