You may know him too and love him as much as I do. Craig has been good to me and I love finding deals through him. I'll keep him around as long as he can keep up the cheap, fun, and chic decor finds!
I was lucky enough to run across this little gem for only $20 a couple of weeks ago.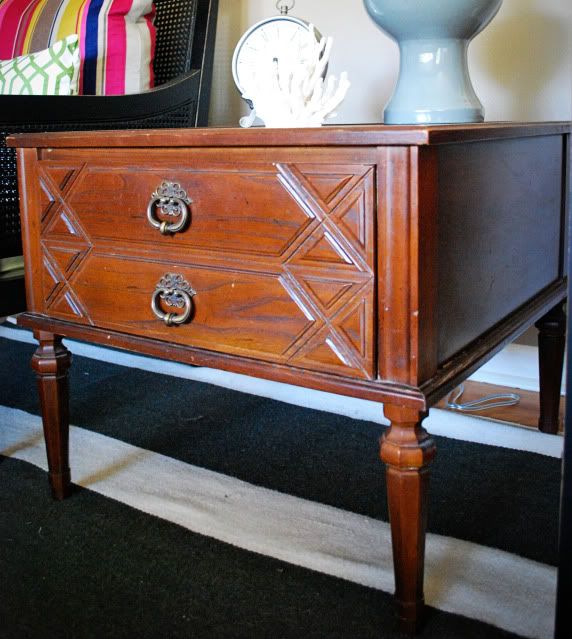 Instantly I was reminded of these fabulous paint makeovers from Design*Sponge and knew I could make something great out of this little find.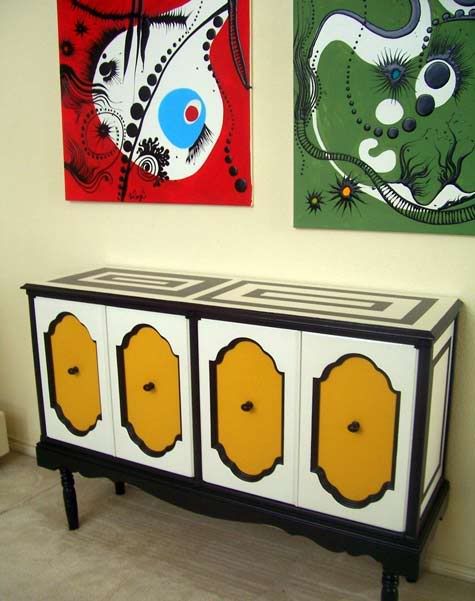 So I went to work with a hand sander and tacky cloth and then painted with my most steady hand to turn her into this!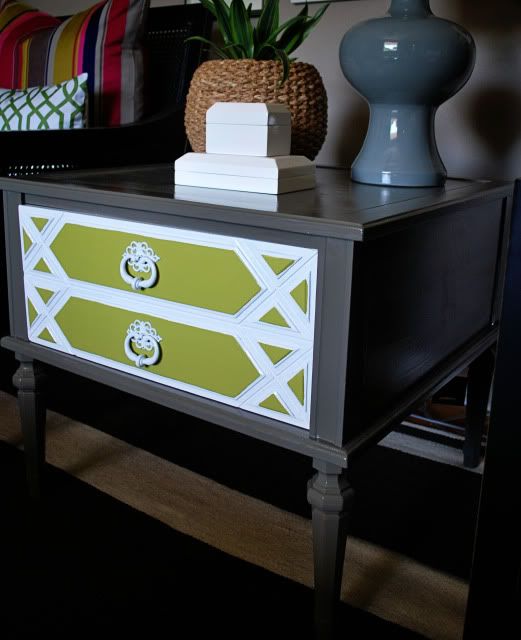 I'm loving the leap of color faith I took and am satisfied with my little makeover!
Stay tuned for some major decor reveals coming very soon! I am so excited!
xoxo