Hey guys! Happy Thursday. Today I've got my big glucose test and I am hoping to pass. I've heard some pretty awful stories about the stuff they make you drink, but that's ok. I'm happy to get to do it. : )
Yesterday David and his dad painted the nursery, installed some custom closet shelving, and put the crib together. It's getting very real and just a little bit scary. Baby boy is coming in a few short months whether we're ready or not.
The other day while shopping at Home Goods, David and I found this adorable white giraffe lamp for only $30! It's the perfect addition to our whimsical nursery and we couldn't be more pleased to have purchased it.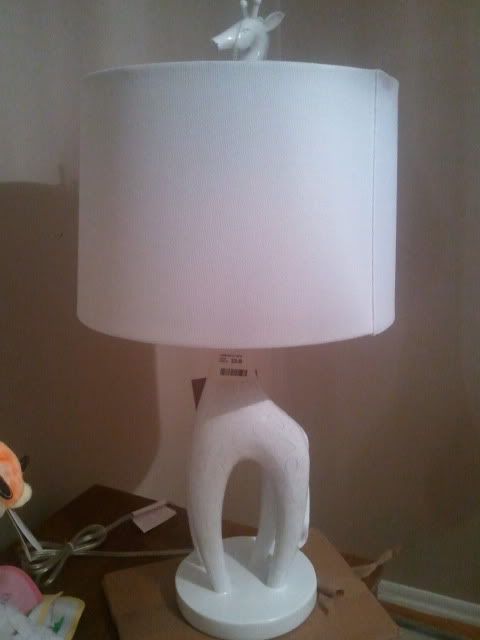 We scored quite the deal since the
Jonathan Adler version retails for nearly $400
.
I can't wait for the room to come together so I have something to share with all of you.
Oh, and this weekend David and I are planning to register. We're a little overwhelmed and could use any tips, tricks, or advice on baby items that you've loved or hated. We're all ears.
Have a very happy new year!!
xoxo