This past weekend David and I took a little trip to Southern Indiana/Northern Kentucky so that I could meet up with a group of bloggers to go thrifting, shopping, and grab some yummy lunch. I was so excited I could make this trip. To be honest, I really only truly "knew" one person going into it, but I was fortunate to meet so many great ladies during the trip. I was elated to finally meet a dear blogger friend, MeganDVD from years ago! And please excuse my hair that had been through the day's elements. I obviously hadn't seen a mirror before that pic! ; )
Her
recap
of the day's events are a fun read! I'd head on over to her blog to see some more photos!
So, back to Friday....Dave and I made the drive across Illinois and Indiana and managed to arrive in enough time to grab some dinner overlooking the river. Thanks for the rec, E!
We then hit up an outdoor mall where I scored a yummy candle I had previously passed on at Anthropologie and a cute tank from Francesca's. I also made sure we hit up 32 Degrees, a fro-yo cafe!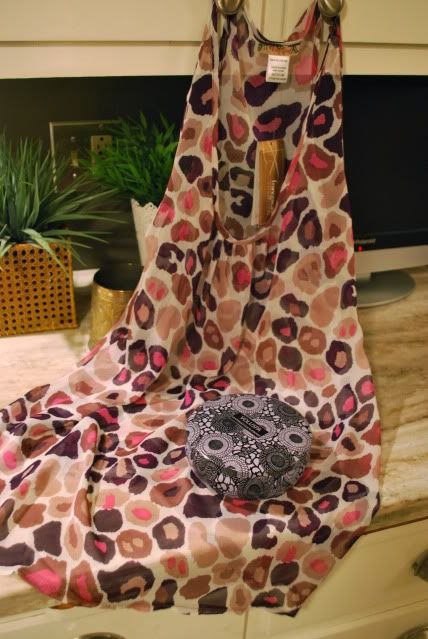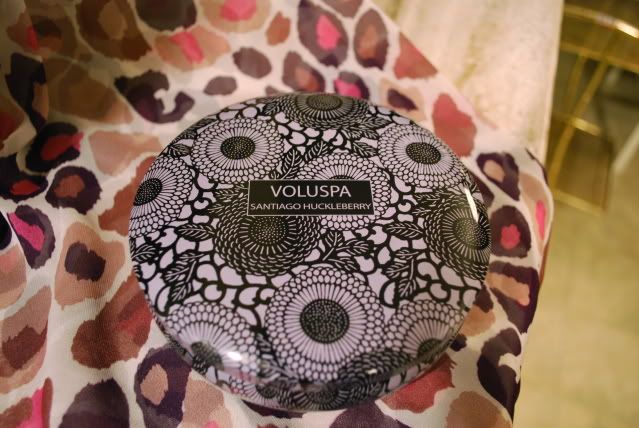 On Saturday morning I woke up early and headed out to our first stop. Even though the pic's a little blurry, I want you to know I started out the day looking kinda cute until the rain put a damper on that hair of mine!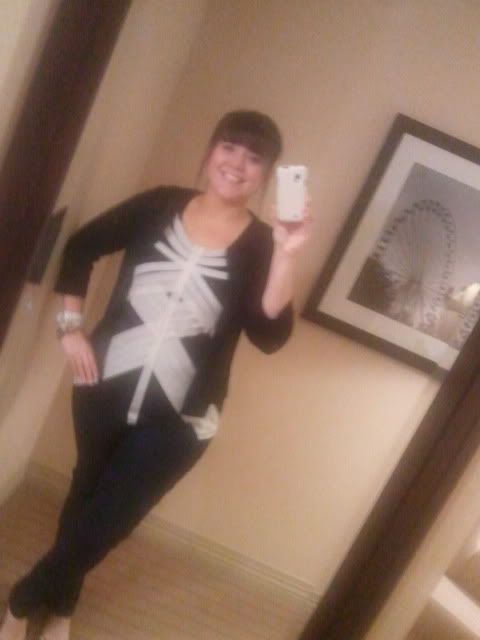 A huge "thank you" goes out to
Gail
and MeganDVD for organizing an absolutely wonderful day of fun!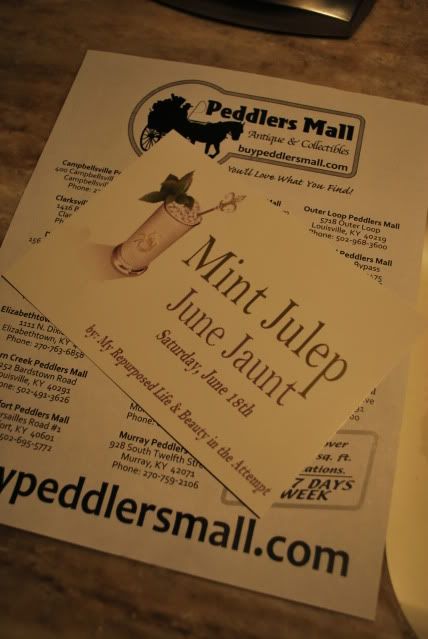 They hooked us up with doughnuts and juice in the morning, drove us around to the Goodwill, Salvation Army,
Peddler's Thrift Stor
e
,
Lynn's Paradise Cafe
,
Regalo
,
Joe Ley's Antiques
, and
Red Tree Furniture
.
While at the Salvation Army I picked up a pair of shoes and this great colorful tin!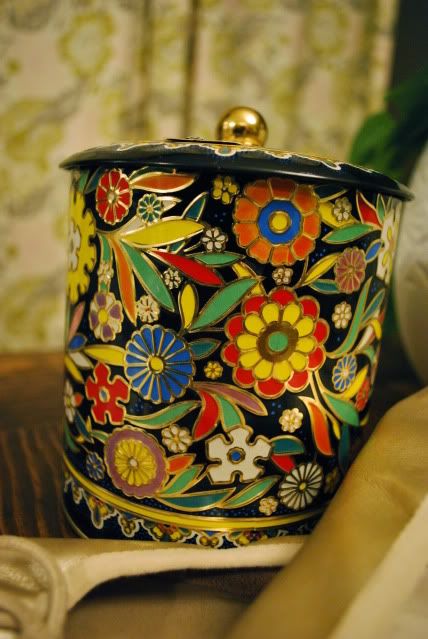 I actually own two other tins in this collection so I think I am going to spray paint this one so that the raised pattern shows through. We shall see...
Also, I've been branching out with thrifting clothing and I think I'm liking it! These gold flats are from Target and are in pretty good condition.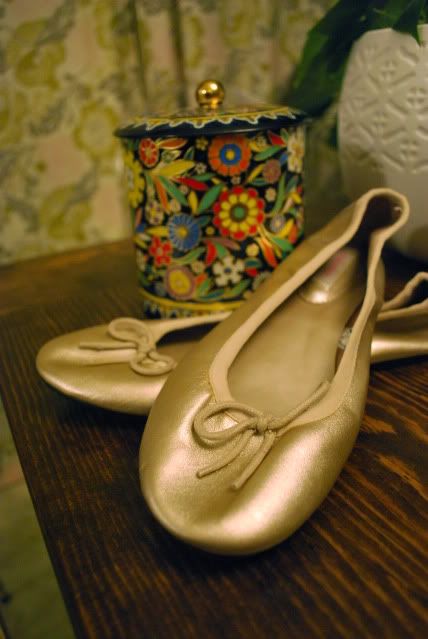 At the Goodwill I scored this faux bamboo shelf plant stand piece for $2.00!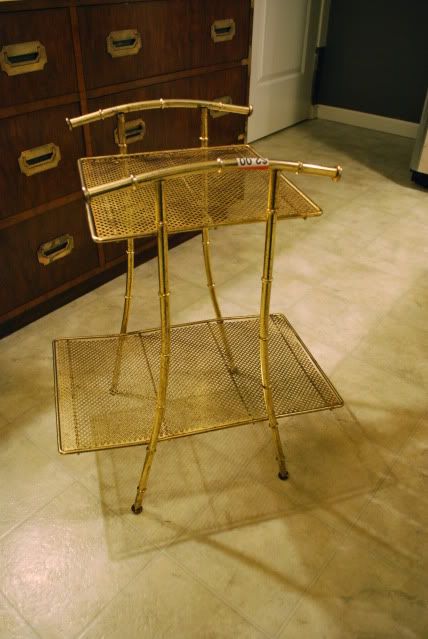 During a little side jaunt, E was kind enough to take a couple of us over to Home Goods, my main shop! I fell in love with this tall shelf and would've purchased it if there was another one. I love, love, love it! Anyone seen anything like it around? I'd be tickled pink if I could score two of these for our office!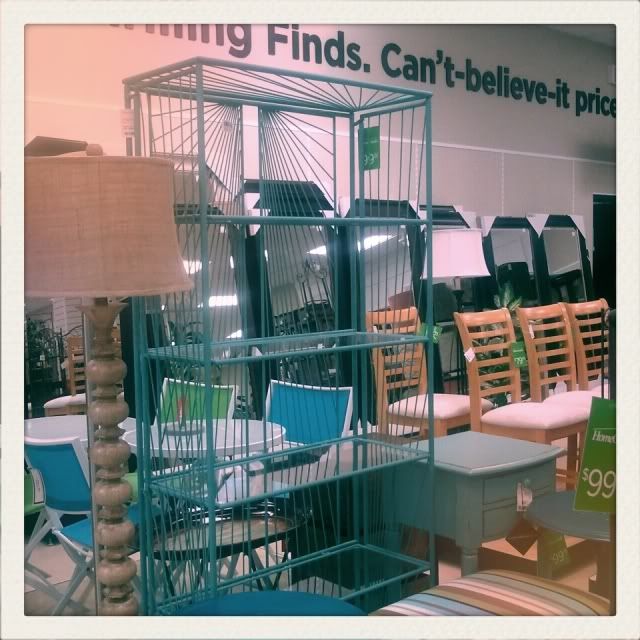 I did come away with one purchase though...a pair of pillows! E caught a candid of me and the supremely sweet and likable,
Miranda
!
Carmel
and Mallie were some of my table mates across the table from me!
E's sister was my neighbor at lunch and the nicest and most helpful lady all day! She was a pleasure to get to hang out with!