Probably the most emailed question or compliment I receive is about
my use of ceiling medallions as wall art
.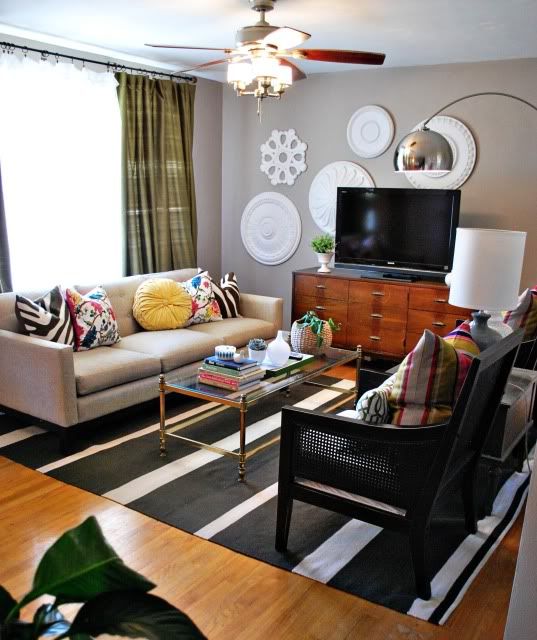 I did not invent this idea in the slightest, but rather recreated
this image
I spied via the internet.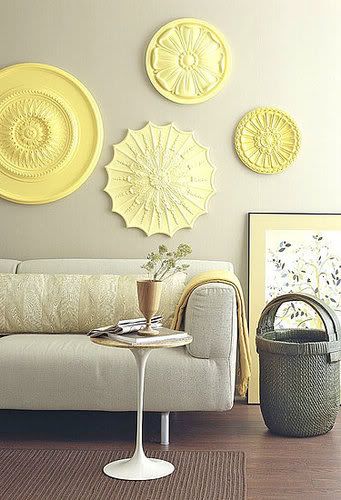 Just the other day, a new blog friend, emailed me
her tak
e on this look and I was delighted to share it with all of you! I like how she intermixed mirrors with the medallions.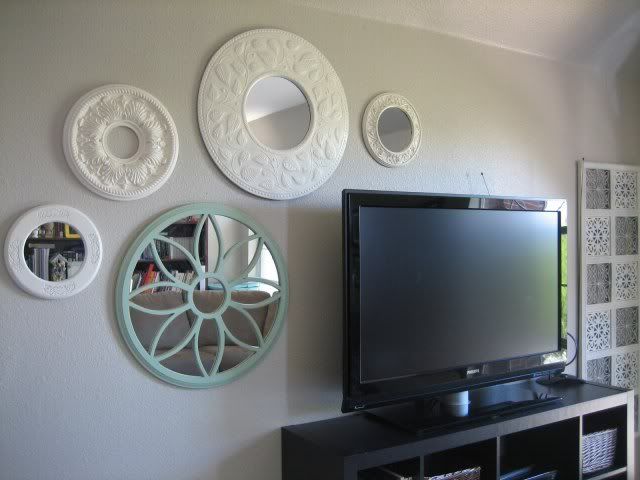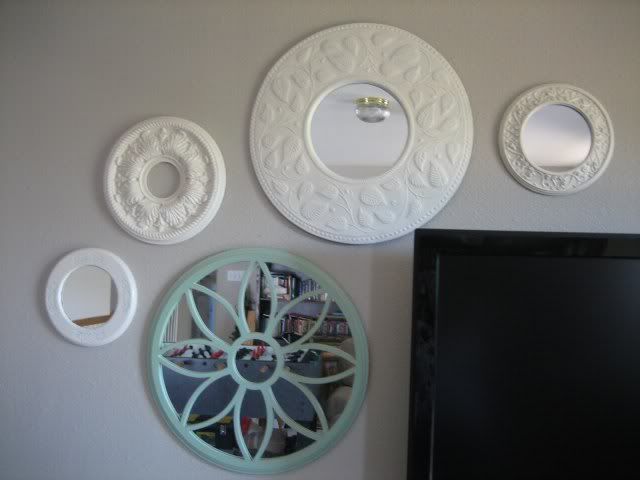 The look is eclectic yet cohesive. Great job,
Miss. Charming
, and thanks for sharing!
xoxo