Snow days are perfect for sleeping in, getting breakfast, and being as lazy or productive as your heart desires. I just love being a teacher and the anticipation this time of year brings. Waiting for the snow day announcement while you're glued to the TV the night before is nostalgic and pure & simple fun.
Knowing I could sleep in til my heart's content, I took a little time last night to organize my photos that I've been stockpiling on my SD card for
month
s. It's been awhile since I last did that and I finally have everything in their correct folders. Having that task completed makes me happier than you could imagine.
As I was organizing, purging, and editing I came across the cutest photo I took this summer of two of my favorite people: my dear grandparents. I love them
so much
and I treasure this photo.
I'm sure it didn't need all the
picniking
I gave it, but I wanted the edited version to convey how I feel about them. They are the world's absolute BEST grandparents and I can't even begin to come close to conveying how much I love and appreciate them. They've loved me, supported me, guided me, spoiled me, and kept me in check since day 1. Thanks, you two.
So, you've seen them around these parts before, but take a look at this...aren't they as cute can be?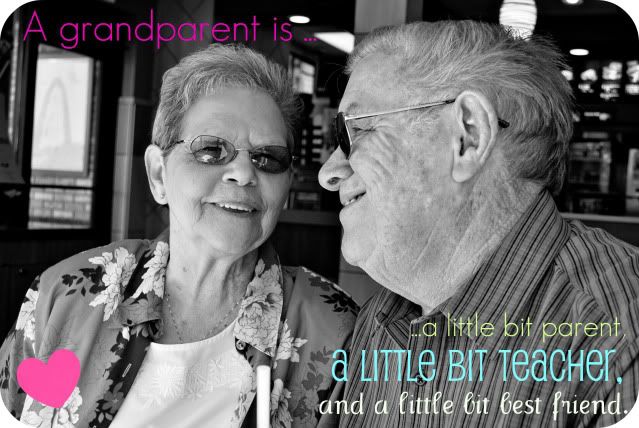 I thought you'd agree!
xoxo