With cold temperatures here to stay, I am now officially back into my oatmeal and soup eating kick. It happens every single winter and it's definitely something I look forward to! Oatmeal for lunch and soup for dinner. Yum, yum.
One of my all-time favorite meals is Tomato Soup + Grilled Cheese. I
absolutely
could eat this every single day during the winter months. Call me a five year old and that's ok. My taste buds never seemed to change. Weird? Maybe. I don't know. I used to be a Campbell's Tomato Soup girl but not anymore. My horizons have been broadened and I am so, so, SO happy about it!
I am now addicted to this
Heinz Cream of Tomato Sou
p
and I'm not looking back!
I randomly picked up a can of it to try in
World Marke
t the other night and now I am hooked. It is seriously so creamy and delicious and from what I read online it's gluten free. Extra bonus, I guess? Supposedly this stuff is hard to find since it's a UK product. I hope World Market continues to carry it because I'm addicted. The only downfall is the price. It's nearly $3 a can! Good thing this is only a wintertime addiction.
I didn't think I could talk that much about tomato soup, but there ya go! You must try it if you love tomato soup as much as I do. You will LOVE it. Promise.
Oh, and you know what else I love at this time of year? These super fantastically yummy
suckers from See's Candies
. I just can't get enough of the chocolate ones.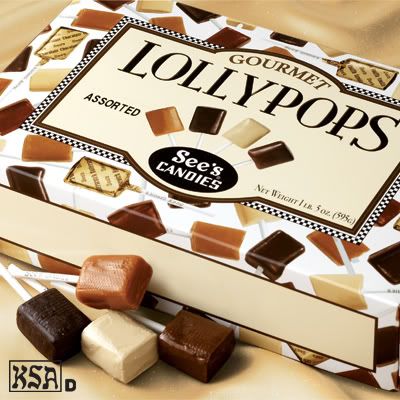 I may or may not have bought 30 for myself this weekend. Hehe.
xoxo