A girl can never have too many pumpkins, right? It's sorta like my philosophy with shoes. Pumpkins during fall make me smile just like my shoes do all year round.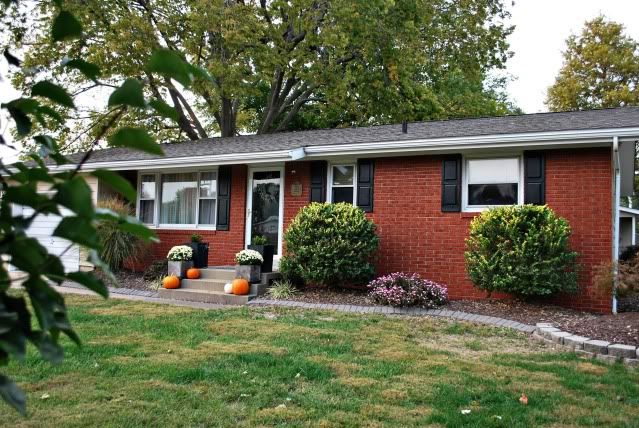 This weekend was relaxing and we got to pick out some pumpkins from a local farmer. I am really picky about mine and went to two different places before I found ones I would call my own. I like them to be smooth, have a symmetrical shape, and be as color consistent as possible.
Picky?
Yeah, just a tad.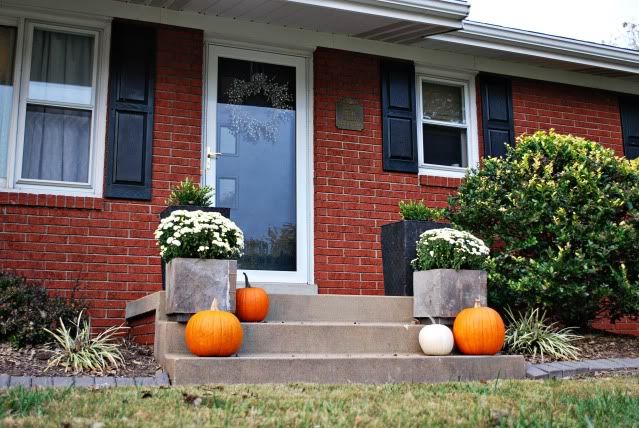 I also picked up those ginormous mums for just $5 a pop. Not too shabby.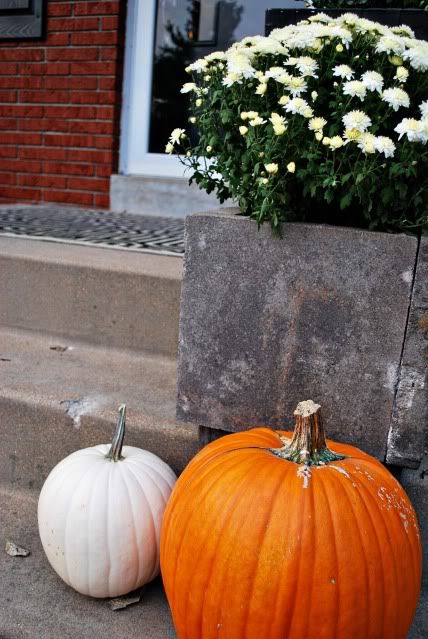 I've got some more simple fall decorations coming, so stay tuned. I don't go crazy with my decor, but I do involve a little glitter. My father in law would be so proud. ; )
And, I can't wait to carve my pumpkins really soon. I loved what
I did last year
and am thinking about doing something similar.
Have you picked out your pumpkins yet?
xoxo