First, I finally bought my LV while I was in San Diego!!!!! I went with my gut and got the Damier Speedy 35 {thanks for all the help in my
last pos
t!}. It just kinda "spoke" to me. Ha. My sweet family hung out with me while I made my choice and bless them for being so patient. Not a single one of them cared about my purse but they wanted me to be happy, and for that, I'm thankful.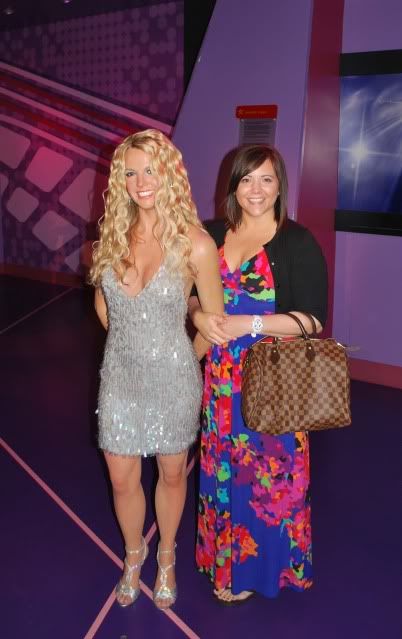 Annnnnnd, second, I "met" the fabulous Britney Spears. Who cares if it was only her wax figure? She and I took many a pic together and I loved every single second of it. I even went back to her figure after we went down a level to get
even more
pictures. I didn't want to get all the way home to Illinois and come to the sad realization that I didn't get the perfect shot. And, while reviewing said shots I looked like a creeper in most so it's a good thing I took too many to count! ; ) My family, friends, and students all like to give me a hard time about my Brit fanfare but that's ok--she's my girl!
I can't wait to share all my fun pics from California and my sister-in-law's wedding, too. We had a fabulous time.
xoxo