I've had bangs almost my whole life. In fact, I was rocking bangs all throughout highschool when all my friends, wait-scratch that,
all the school
had grown theirs out after gradeschool. I for sure didn't get that memo and my friends gave me a card when I grew my bangs out in college-no joke! There actually was a Hallmark card that said, "Congrats! You finally grew out your bangs!" and you can bet I still have it to this day.
Then there was a very short time in college where I had long hair and no bangs but of course that didn't last long--I quickly got side swept bangs, which I loved. Now I still enjoy my bangs from time to time but I'm graced with very fine hair so those side swept suckers are so quick to get greasy. So while I used to hate the look on me, I've been pulling my bangs back recently and
trying
to like it.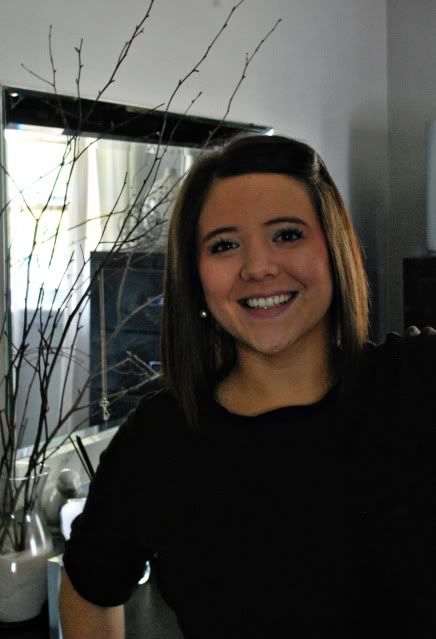 I think I can finally say they look alright. I've got to make a decision because they are definitely in that limbo stage where they're too long...but I can't decide between growing them out or cutting them!
I guess time will tell! : ) I do know that I really want to do that cute little Lauren Conrad side braid for Em's wedding but I gotta get used to me with absolutely no bangs first. Isn't Jessica Alba so darn cute here with her no bangs braid?
xoxo