David didn't think I needed my last purchase. I disagreed. His reasoning makes
some
sense--he is the one that does the all of ironing in nuestra casa.
But, I do make trips to the basement here and there, and the old ironing board cover was just not my style at all. Hello red, white, and blue! I love me some America, but stripes in those colors just don't do it for me.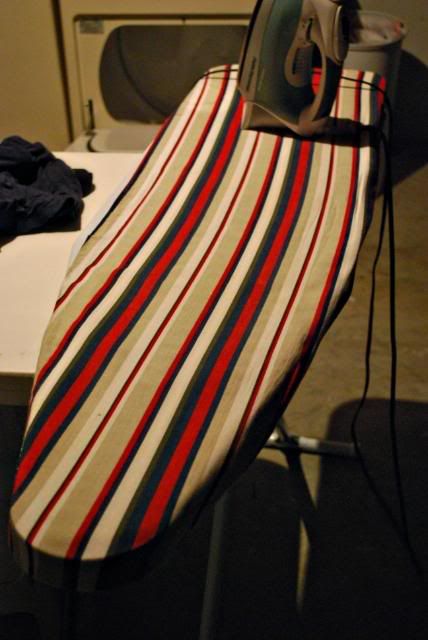 But, never fear, Homegoods always comes to the rescue for me. At only $10 how in the world could I pass up this absolutely lovely yellow and grey damask number?
I almost want to make some pillows out of it! Now, for the rest of the basement...well she's got a long way to go!
xoxo