A little birdie creature was sitting in our landscaping not.moving.a.muscle. today and totally freaked me out. I asked David to hand me my camera as I stood waiting on the porch, fully prepared for the birdie to attack me. Irrational, maybe...but his lack of movement was intriguing and weirding me out at the same time! Since he stayed put, I was able to snap a couple pics of him from about 2 feet away. Aren't those eyes just a little bit creepy? I know you're thinking it!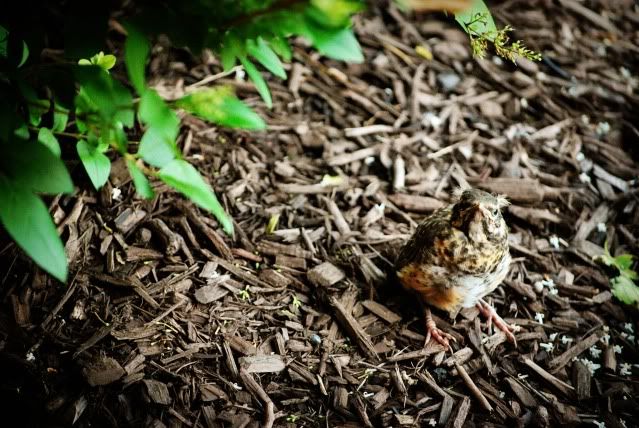 I at one point asked David, "Could this bird be dead? I mean, can birds die standing up?" The bird really was
that
still...don't laugh. ; )
Finally after I changed my settings on my camera and the flash went off, he hopped away. David claims he saw the same freaky little bird in the backyard the other day and he wouldn't move then, either. Weird, huh?
xoxo