The reason for my absence around these parts is pretty simple...
David and I are having a baby! Can you believe it?
And....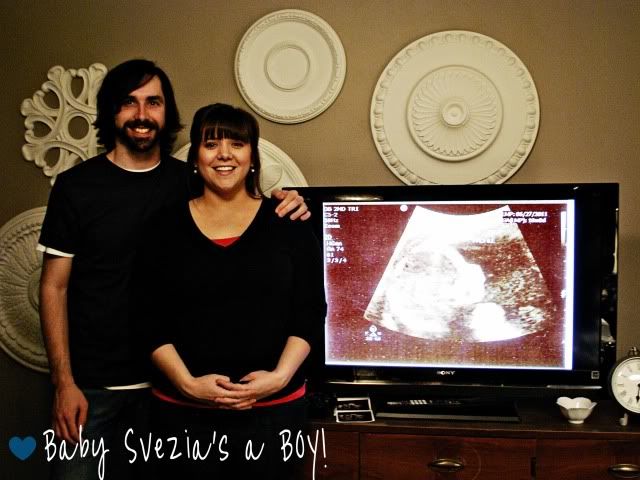 I'm currently 18 weeks pregnant and our little guy's arrival is slated for April 3rd, 2012. So far this pregnancy has been quite the journey and I am finally starting to feel like myself again. With all-day sickness, nausea, exhaustion, and some spotting scares---this has truly been an experience of a lifetime and I'm only a little ways in! : )
I had not planned on skipping out on blogging but my energy just was non-existent. I promise to do better and get back to DIY and decor. This blog's always been about our "sweet life" so baby updates will be many. I hope you understand.
On Halloween we shared the news with our families and caught their reaction on video.
First up...we polled the audience on their gender guesses:
Second...we caught their reactions to our baby BOY reveal:
We're so lucky to have a family that is so excited for Baby Svezia's arrival. Thanks for hanging in there with us. Love you guys and all of your concerned emails and tweets about my little blogging hiatus. It was for good reason!
xoxo