I was so excited a couple days ago to come home to
my fabric
I ordered for the bedroom! I went straight to work cutting it for the frames behind the nightstands. I bought too much so stay tuned for a possible sale of the remnants. I'm always overly cautious about my fabric! Oh, and the frames are cheapie poster ones from Michael's that were on sale + I got to use my teacher discount! The frame cost about $9 and in better lighting, it looks really substantial and like it cost a lot more. Go me!
I took this pic with my phone at midnight last night so bear with me. It's certainly not the best, nor is it truly representative of the colors, but at least you get an idea. I can't wait to share some more updates with you all very soon!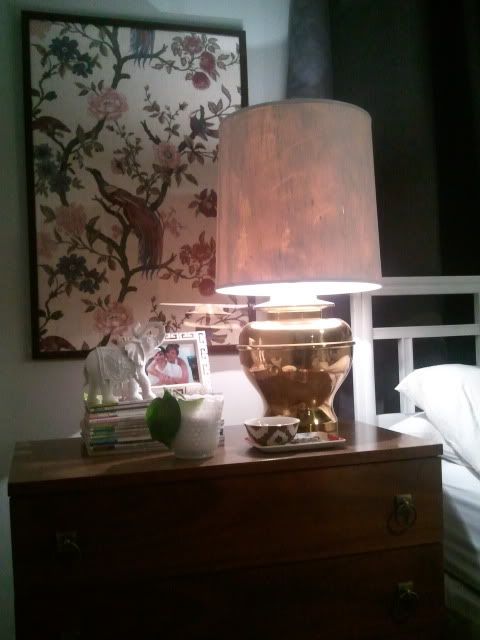 I'm still not totally sold on our current headboard and the nightstand vignette needs a fresh eye. I tell ya, it never ends! Plus, I've got some more mini-makeovers in store for the rest of our bedroom
and
the office! I might be saying buh-bye to the chevron curtains...
Once summer school gets out of my life I will feel normal again and the projects are going to go to the top of my priority list!
xoxo