Some people indulge in Thirsty Thursday and well I...
I
indulge in Thrifty Thursday!
Haha...I love how I can make any of my posts center around thrifting. Hope you guys don't mind too much. I've scored a lot of great deals lately and I want to share them all with you!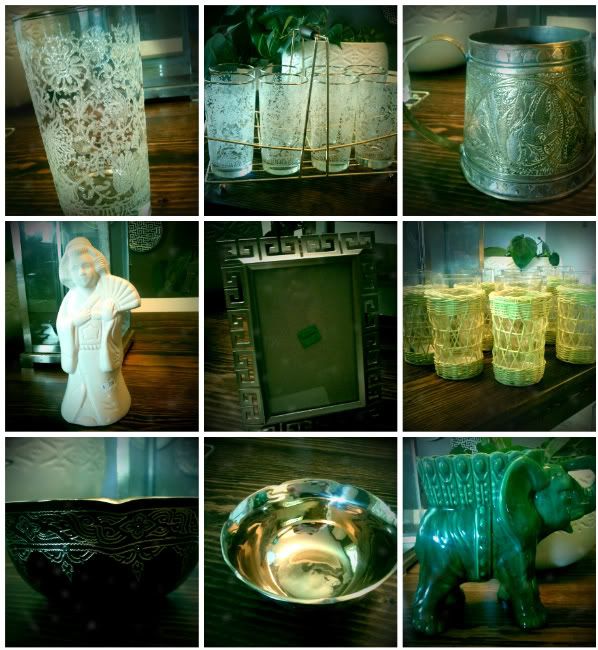 I scored the glasses set and brass cup at an Antique Mall in Southern Illinois when we were in town for my family reunion. I politely asked my family to make a pit stop and they all obliged {love them!}.

The Asian lady was a Brown Elephant $2.00 find from Chicago and I picked it up because it reminded me of my late grandmother who was Japanese. She was the sweetest and funniest lady you ever did know. I miss her sweet tea, silliness, and love.

I scored the greek key {I may be obsessed with this pattern} picture frame from Goodwill on a random trip. I very recently bought the wicker glasses, small gold and black etched bowl from Thailand {it's stunning!}, and elephant planter from a local brick and mortar flea market! I was so happy to find this place and hope they keep the good stuff coming.

I can't wait to share how I use all of these finds {or if I make plans to sell!} in the coming future.

Have you been thrifting lately? If so, lead me to your fun finds! I live for this kind of stuff. : )

xoxo