Just one thing for today . I saw
this
at Furbish and clicked "add to cart" faster than one probably should have! Won't one be lovely for jewelry or possibly just sitting solo on a dresser looking pretty?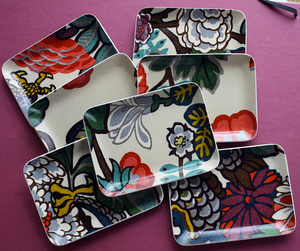 This tray is just a little piece of that heavenly pattern that I adore. Overplayed or overused? I don't care in the slightest.
Take that Chiang Mai haters.
xoxo