Awhile ago I
blogged about
some fabulous
rosette pillows from Pier 1
. The problem? They only came in red. And yours truly is not a the biggest fan of red.
So, like many things, I put them out of my mind and went about my days.
Fast forward a couple months and I found the most lovely look-a-likes in a new-to-me store:
Stein Mart
. I've heard of it a couple times but never knew of one in our area.
I stumbled upon this store on my way to my
Phillip's Furniture
Design Event and scooped up two of the rosette pillows for myself.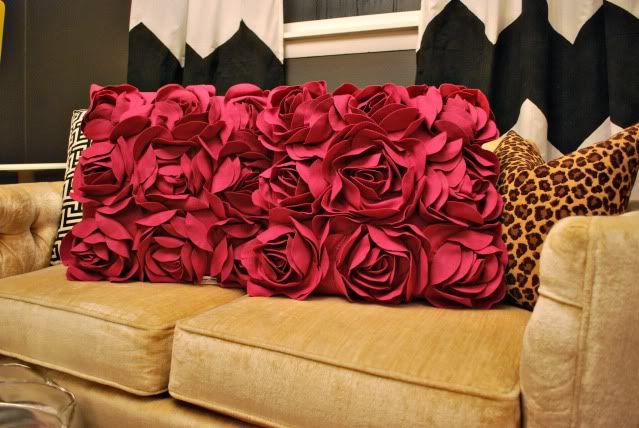 Of course I have absolutely no idea where they're going to go yet, but they were too lovely to pass up. And, they're pink! My all time favorite color. Hooray.
The other day I found this great little
leopard print pillow at Dillard's
. I know I didn't need it but what do you know? It came home with me too.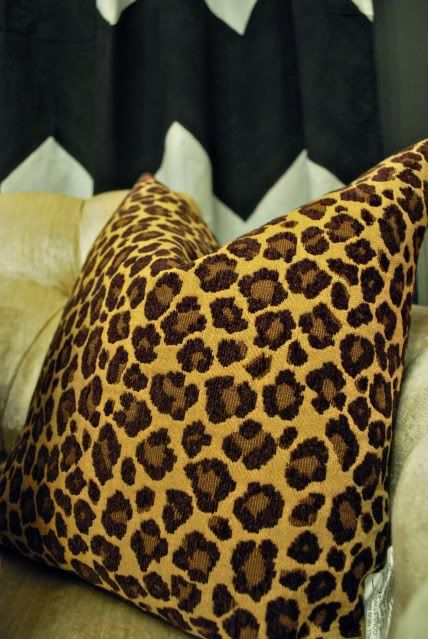 I have a serious leopard print addiction and it needs to be stopped. For reals. : )
xoxo