Last week's Friday finds were some goodies! I got a pair of mustard yellow ceramic jars and a Greek key desk organizer.
Pictured here is
just one
of the yellow ceramic jars after she received a deep cleaning from yours truly.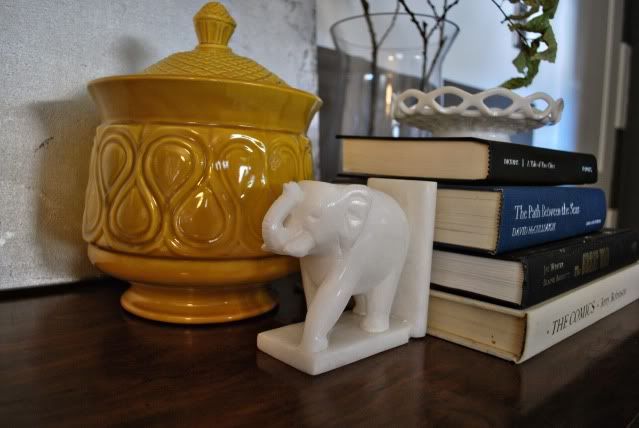 Can you guess where this little vignette resides in our house? I've got some major revealing to do soon!
I love what I wrangled up on Friday; and together, all three thrifty items were less than $8. I was a happy camper!
Enjoy your weeks, everyone. Make it a great one!
xoxo