I've loved this image for awhile. It is from one of my magazines that I've had in my living room: Easy Decorating. I am in L-O-V-E with the over-sized Greek key print and I cannot find the fabric anywhere.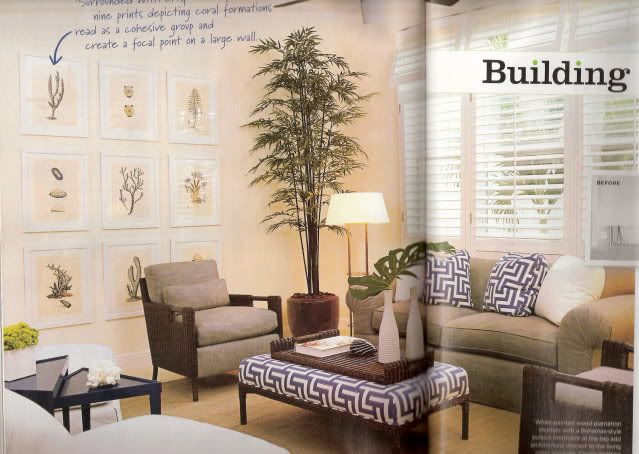 In the back of the magazine's source list it states it's a Duralee fabric. All of my searches have led me astray and I have come up empty handed. Sad face.
Do any of you fabulous readers know where I can find it? Or am I really out of luck?
xoxo