During my usual Friday-after-work trip to my favorite thrift store, I was able to spot and score 6 fabulous bamboo chairs!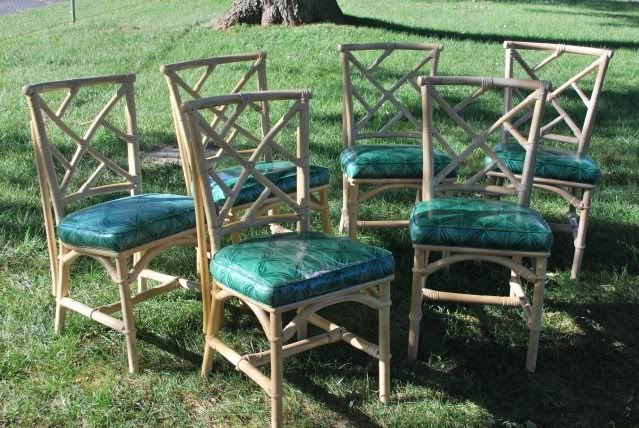 I saw another lady giving them the side eye so I scooped up the price tag and practically ran to the checkout. I'm sure
that
was quite the scene, considering I'm not
much of
a runner. ; ) I made it there before her and all 6 chairs came home to be with me.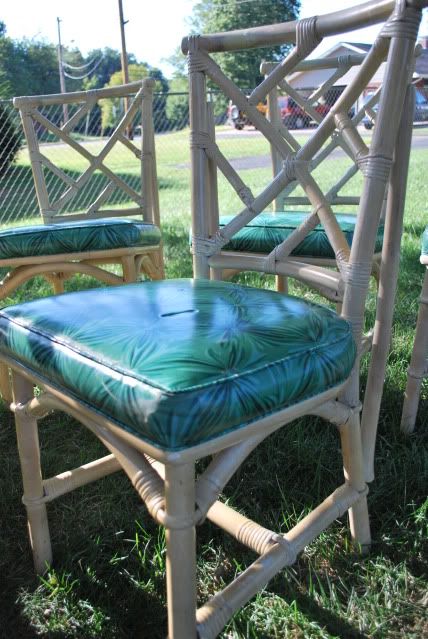 I have no idea where they are going to go or if I am even going to keep them all.
But
, I can tell you that a reupholster job is in their near future as is a definite paint job!
I'm on a real bamboo kick here lately and I just could not pass them up. I am super excited for yet another makeover.
xoxo