Guys, the
link
is up and yours truly is finalist #1 ! The voting lasts for a little over 2 weeks and I don't know how I'm going to stay busy enough so that I stay away from the "Refresh" button!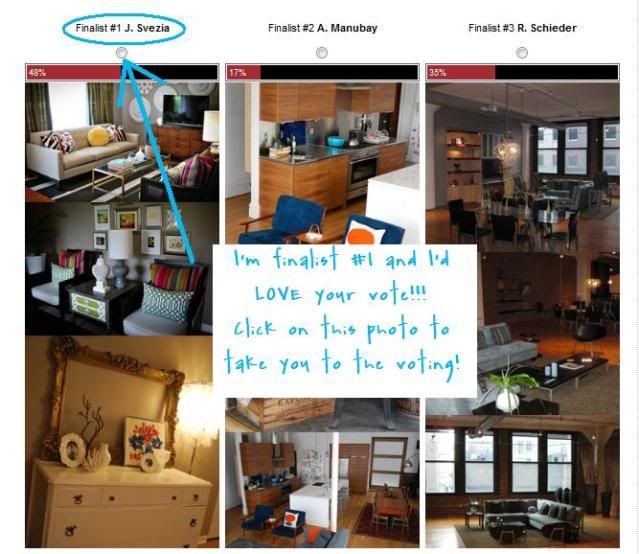 I would
more than
love your support in this contest! It would absolutely make my day and put the biggest smile on my face if I could receive your votes.
Feel free to spread the word via email, twitter, your own blog, and/or facebook it...I'm not too proud to beg. ; )
You guys rock! Let's do this!
xoxo