I just can't get enough of bright floral patterns here lately! I don't know what it is, but they seem to just reel me in. You already know how my sweet mom
turned some absolutely amazing dish towels into pillows
and now I've fallen in love with even more floral loveliness. It's a sickness, I tell you.
This weekend I found a
set of napkins
perfect for making something fun! And holy cow, it's a good thing I didn't see
this
, because well I may of had to have it, too. Phew...close call.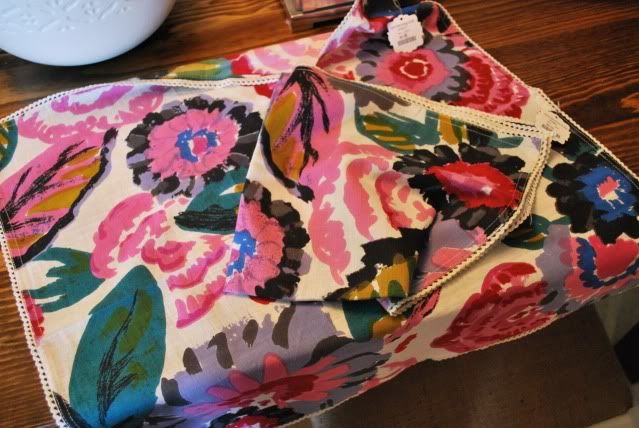 I wanted to walk away, but I just could not do it...I had to have them. Ever feel that way? I know you have! : D
I think my plans are to frame them and hang them in my hallway. At least those are the plans,
for now
. You know I'll keep you updated.
xoxo