But, here ya go anyway! I decided right before leaving for school last Friday that I'd just snap a real quick photo. Hmmm, looks like I need more practice. Blurry and sideways aren't quite working for me!

Anyhoo, here are two of my fun Old Navy scores that I love. The yellow ruffle shirt is a very odd choice for me because I think I've only worn yellow way back in grade school days. I love the boyfriend cardigan because it's a jersey material and it's so soft.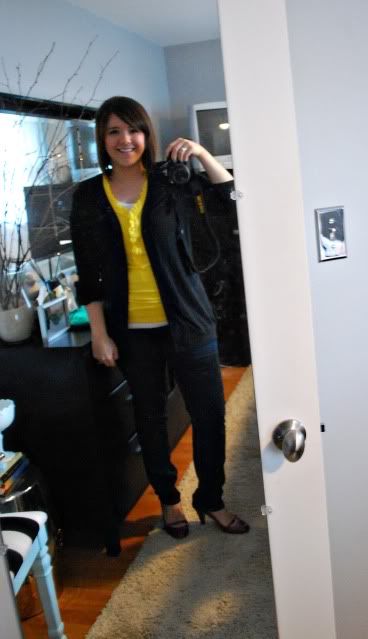 My jeans, while they weren't an Old Navy find, are ah-ma-zing. They're actually denim leggings meant to look like jeans and they really do! I found
them
at JC Penney and I adore them. They get really high remarks from other buys as well. You will love their price and fit-promise. At $22---who wouldn't?!?
xoxo