Our newest baby girl is a bit camera shy. We've had her for a couple months now but our lack of pictures would make you think differently.
She's a sweet one and runs this house like she's lived here her whole life. She and Niko are like brother and sister, or so David says since I'm an only child, because they only want a toy when the other one has it.
They fight and growl at each other and really leave no moment uneventful. I
think
they may love each other, but really, who knows. They're both extremely jealous of one another, but when one of them yelps or cries for any reason the other one is right there to comfort them. It's really an adorable little sight.
I'm just finally happy that I kinda snapped a cute shot of her on the lookout for squirrels. : )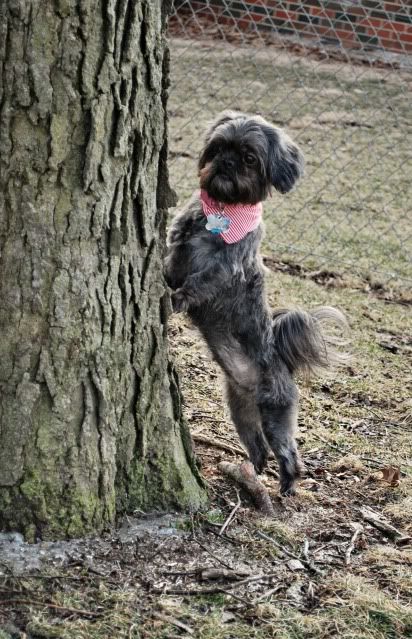 That little bandana always makes me smile.
xoxo