Thanks to my sweet sister-in-law and soon to be brother-in-law, I was the lucky recipient of a fabulous little gift card to one of my all time favorite stores, Homegoods! During Christmas break David and I visited said store and picked up this perfect little lacquer box that is sitting pretty in our new office. If you look closely you can see the new DIY drapes in the background! : ) Can you guess what pattern they are?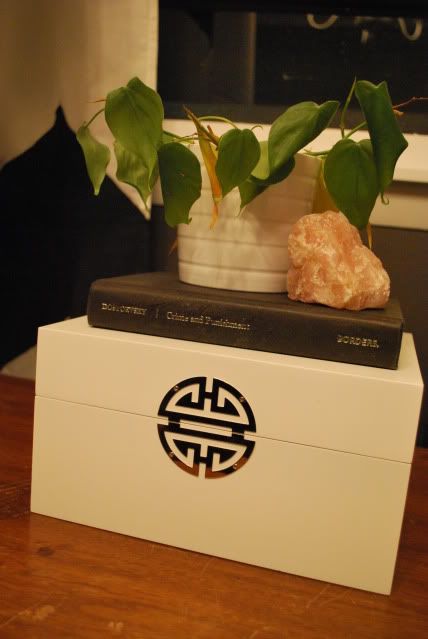 I was super excited to get that little box because it reminded me so much of a West Elm jewelry box that I just never got around to buying.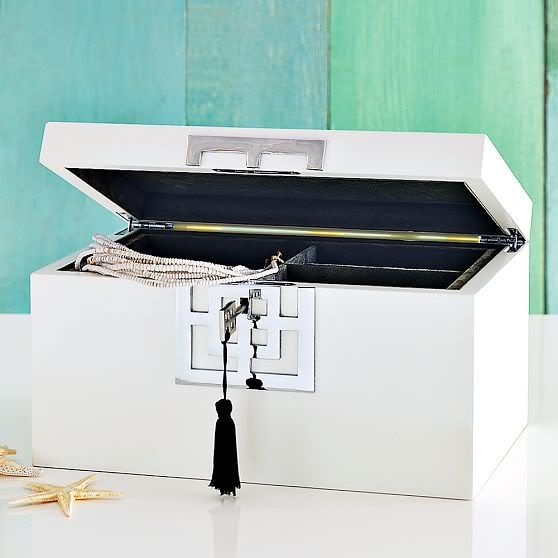 However, I was truly the lucky one because my look-a-like only cost $16! I'm pretty sure that the West Elm one was at one time close to $100. My procrastinating paid off because the West Elm one is no longer available.
Stay tuned this week for the rest of the office makeover! : ) Have a wonderful week, everyone!
xoxo