I love photo Christmas cards. You'd never know it, cause I never send 'em, but I really love them! Every year I have intentions of doing some of our own, but it just never happens. This year has crept up on me as well and looks like we won't be getting photo cards out anytime soon. But, I still wanted to pose little Scout and Niko for a brother and sister pic,
just in case
.
I thought it'd be easy. Um, yeah, not so much. We started off like this...blurry seemed to be the theme.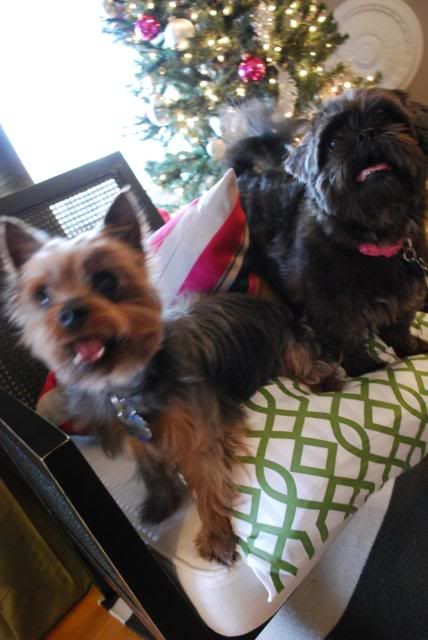 Then some barking ensued...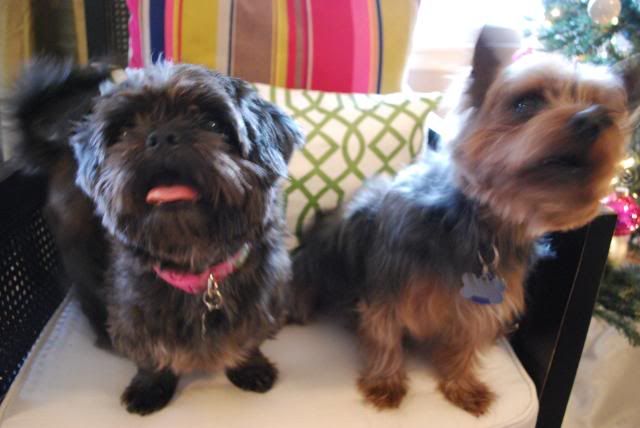 And finally they said, "Peace out, Mom!"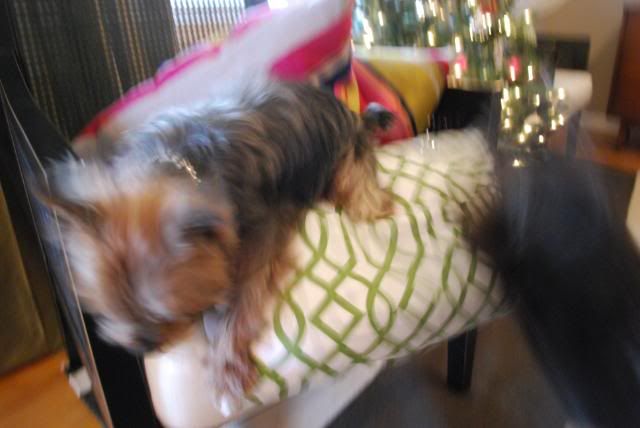 I gave in and settled for some solo pictures of my two cutie patootie pooches. Niko was definitely the easier of the two, and the most photogenic, but he's been used to having a million pictures taken of him since his birth.
He,
no joke
, has the folder with the most images on our computer. Ha. : ) I can"t wait to see how I am with a human baby someday!
Scouty, on the other hand, has no idea what to think of getting her picture taken. She finally gave in a little, but insisted on laying down. She is quite the diva and the boss around these parts.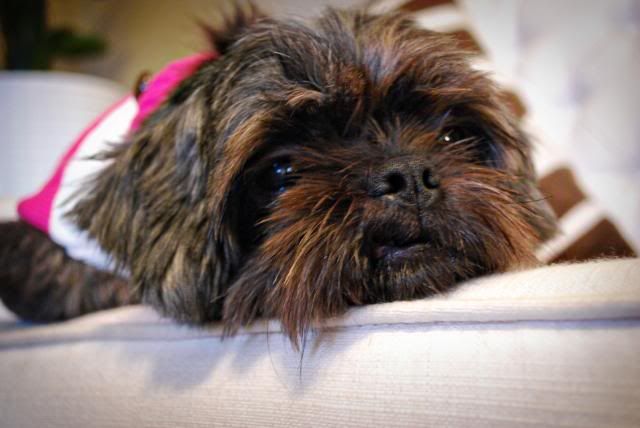 Someday I'll get a cute picture featuring both of my doggies.
Someday
...: )
xoxo