I know it's a tad early, but I could not pass up these $1 glittery ornaments on a weekend trip to Wal-Mart this Saturday. Silver glitter gets me everytime! My absolute favorites are the keys and I'm debating whether or not I even want to hang them on the tree or do something else with 'em.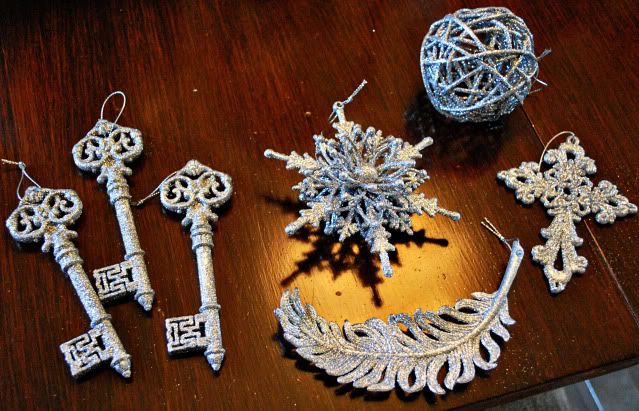 We recently got a new radio station in St. Louis that plays holiday music all the time and I am probably going to give in and listen early...but only when David's not around. He hates all this early holiday promotion, and me, well I fall prey to it every year! : )
Enjoy your Monday, loves.
xoxo