We've lived here in our little ranch home for a little over 4 years now and still haven't re-painted the front door. Currently it is painted a greige shade similar to the siding. We love our little home, but can't decide on a color that will be perfect for the door. But one thing's for sure, it needs a pick me up!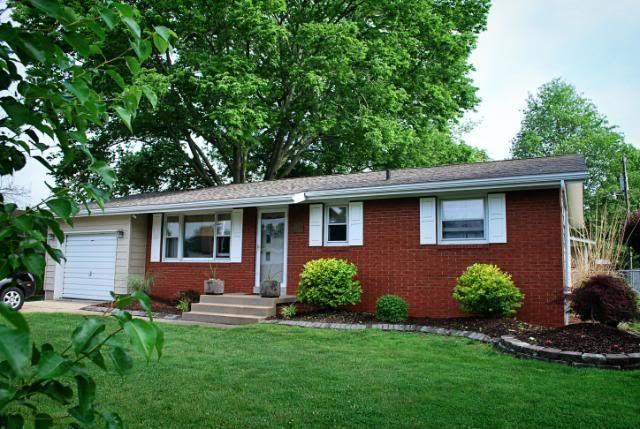 As you can see, our home is a basic brick ranch and our bricks are more of an orangey color than a red. So, question goes out to you fabulous readers...what color would you paint our front door? White, black, a fresh coat of greige, or something a little bit bolder?
I need some serious inspiration! Thanks, loves.
xoxo